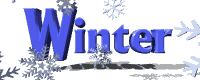 Throughout the winter season, APS encourages the community to be prepared for the possibility of school delays or closures by establishing plans for alternate work arrangements and/or child care if schools delay opening, close early, or are closed for the whole day. APS will notify staff and parents as soon as a decision is made.
You can get the latest information through multiple communication channels:
Visit the website at www.apsva.us.
Check your email for an update from School Talk. If your child is enrolled at APS and you provided an email address, you are automatically subscribed.
Follow APS on Facebook, Twitter or Instagram.
Tune in to updates on major English or Spanish television & radio stations.
Watch for an announcement on public access television, Verizon Channel 41 or Comcast Channel 70.
Call our emergency hotline at 703-228-4277.
Download our free APS app to receive notification on your mobile device.
For more information on snow-related closings, delays, and emergency updates, visit www.apsva.us/emergency.
---
A lo largo de la temporada de invierno, APS le recuerda a la comunidad que es importante estar preparados para la posibilidad de retrasos o cierres escolares mediante el establecimiento de planes alternos de trabajo o de cuido de niños en caso de que las escuelas retrasen la apertura, cierren temprano, cierran todo el día. APS notifica a padres y maestros tan pronto se tome una decisión. Puede obtener la información más reciente a través de múltiples canales de comunicación:
Visite el sitio web en www.apsva.us.
Revise su correo electrónico para una actualización de Talk School. Si su hijo está inscrito en la APS y le proporcionó una dirección de correo electrónico, estás suscrito automáticamente.
Síguenos en Facebook, Twitter o Instagram.
En las principales cadenas de televisión y de radio Inglés o Español.
Anuncios en la televisión de acceso público, Canal 41 de Verizon o Comcast Canal 70.
Llame a nuestra línea de emergencia al 703-228-4277.
Descarga nuestra aplicación APS libre para recibir una notificación en su dispositivo móvil.
Para obtener más información sobre el cierre relacionadas con la nieve, retrasos y cambios de emergencia, visite www.apsva.us/emergency.