The Arlington Education and Employment Program (REEP) provides English classes to adults at convenient times and locations around Arlington. We also offer career development opportunities with ServSafe certification, computer skills certification, and TOEFL preparation classes. Instruction at REEP includes language instruction, with U.S. culture, computer skills, community involvement, and workforce preparation integrated into the courses.
**Next testing for new students: Mondays, March 11, 18, and 25, at 9-11am and 6-7:30pm, at Syphax Education Center, 2110 Washington Boulevard. See Class Information.**
(703) 228-4200 | reep@apsva.us
@REEPnews
REEP_English-for-Adults
@REEPnews
Need better English? Improve your language skills with English classes for adults at Syphax Education Center -- Intensive, Conversation, ServSafe & TOEFL Prep classes from April to June. Final PLACEMENT EXAM date: Monday, March 25 at 9 a.m. or 6 p.m.
https://t.co/CwiRTFbd3W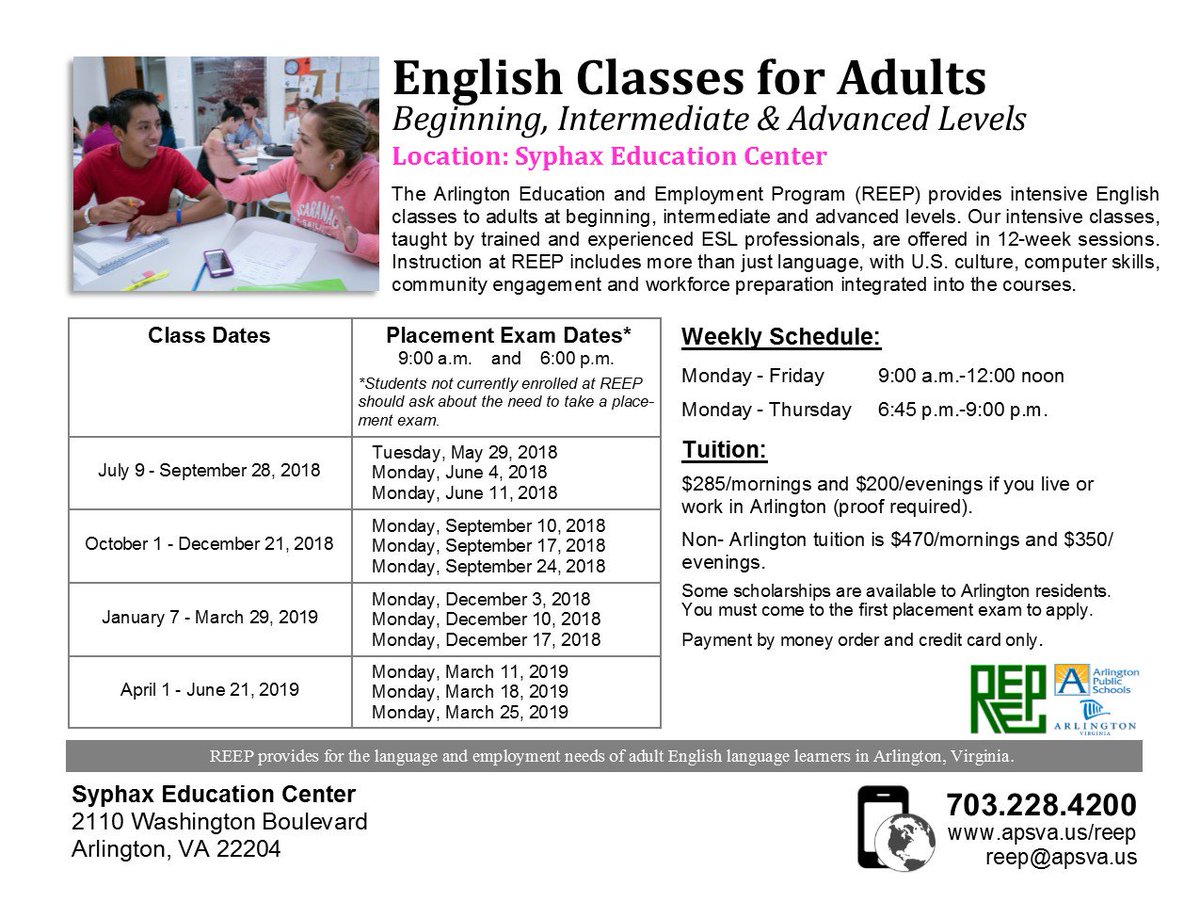 Published March 20, 19 2:18PM
REEP_English-for-Adults
@REEPnews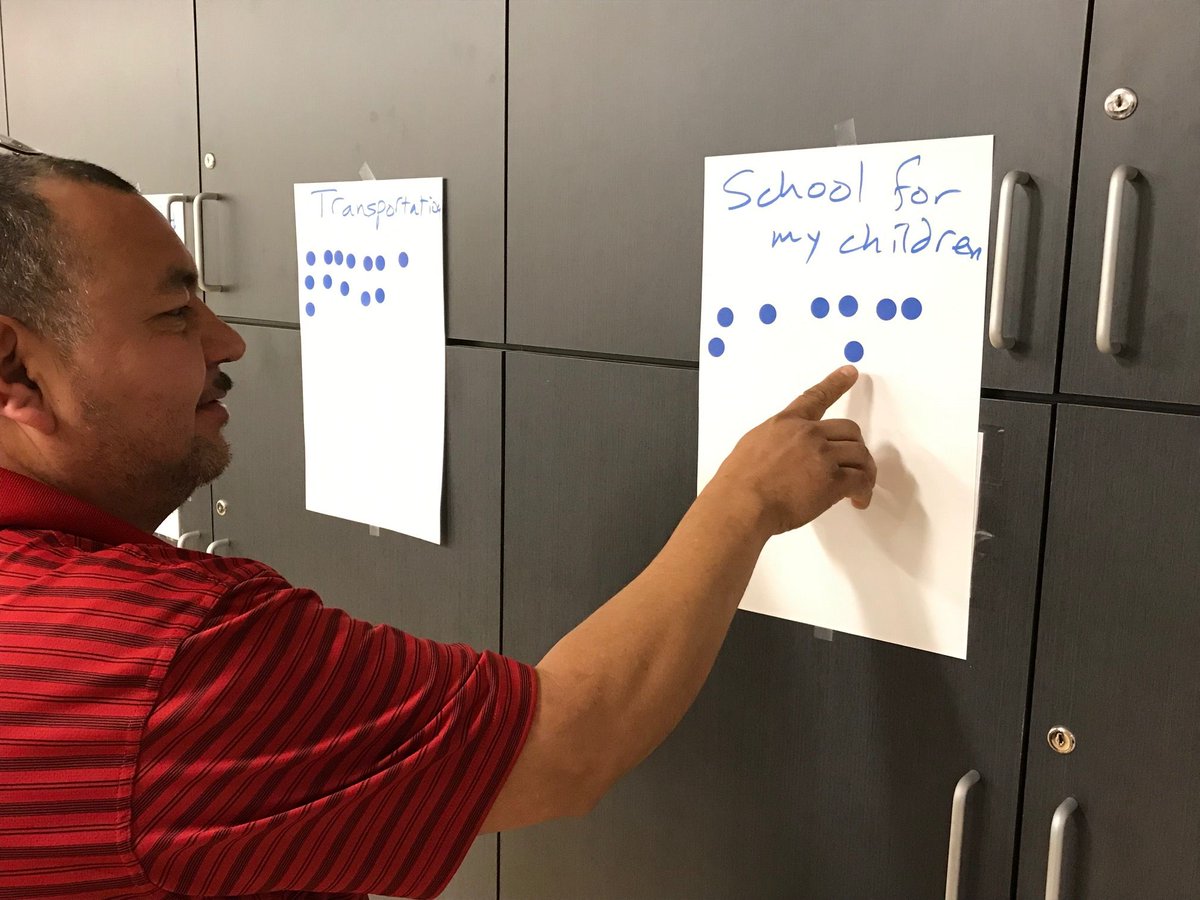 #ArlingtonMill
students in the 150 Evening class planned what
#ESL
units to study for the next 3 months. Needs assessment, a regular part of REEP's curriculum, can be fun!
#dtlshare
#ArlingtonVA
https://t.co/dXMi4JNvKb
">
Published March 08, 19 7:32AM
Follow